3. Opies Christmas Fruits in Alcohol – Kentish Christmas Gift Guide
For stocking fillers, teacher's gifts, gifts for foodies or home-styled hampers, two new Fruits with Alcohol from Opies are an affordable, luxurious solution and are available in many major supermarkets.
Apricot with Jim Beam (pictured above) and Mixed Berries with Prosecco (pictured below) are new to the range and have an RSP of just £6.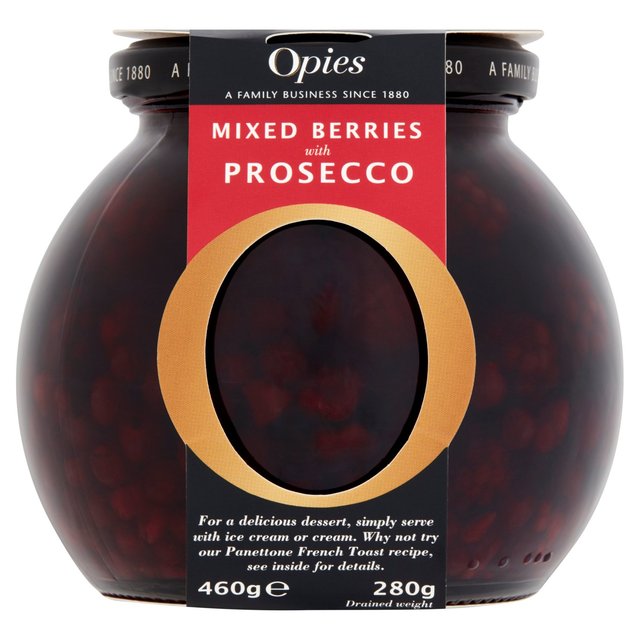 The Mixed Fruits with Prosecco are a sublime combination of blackberries, raspberries, blackcurrants and redcurrants. The addition of a quality Prosecco creates a sharp, tart, yet fruity treat.
For the Apricots with Jim Beam, Opies have taken soft, delicate apricot halves and steeped them in the world's number one Bourbon whisky. Elegant, smooth and refined, Jim Beam adds a spicy back note to the delicate, soft apricots.
They make more than a great gift however, why not try them at home for a festive get together. Opies recommend serving them simply with cream or ice cream. Or you could make a delicious Apricot Parfait or Panettone French Toast with Mixed Berries – find the full recipes here.