Pearson's Arms welcomes Vegans
Whitstable's Pearson's Arms launched an meat free menu on 2nd
January.
The menu includes dishes like Crisp Roasted Butternut Squash balls, Mushrooms on Toast, Roasted Chestnuts and Aubergine Cooked in
Beer Batter served with Bois Boudrin. In addition there is a soup and salad starter, followed by Butternut Squash and Spinach short crust pastry pie or Beetroot Glazed Puy Lentil with
Glazed Salsify. To finish diners can choose between vegan options Warm Sticky Toffee Kentish Pear Pudding and Set Coconut Rice pudding with mango sorbet or there are a further six vegetarian choices on the menu.
The menu is designed for vegans, vegetarians, flexitarians and meat-reducers.
When asked why TV's Richard Phillips chose to develop this vegan menu he answered, "I want to give people choice. Some of our customers are looking for more vegan and vegetarian options on menus and I wanted to show what can be done. There are many people looking to reduce their meat intake but it doesn't mean you can't eat great tasting food. During January we will continue to serve our usual high grade locally-sourced meat and fish to our customers who want it but we are hoping to showcase the quality and variety of different meat free options available."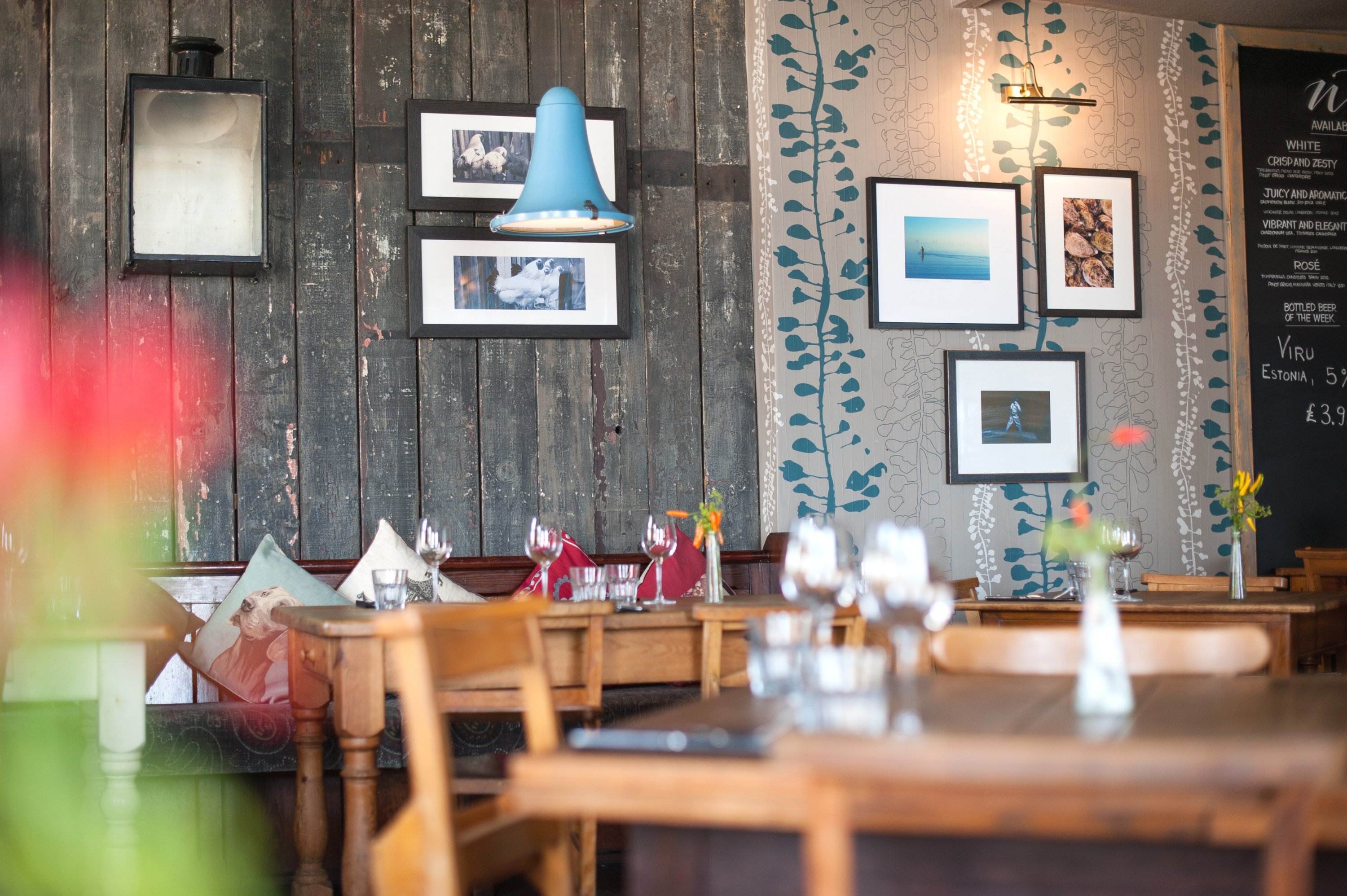 The Pearson's Arms is located on the seafront in Whitstable and is known for its welcoming cosy feel and quality food and drink. The bar serves real ales, fine wines and the restaurant has a wholesome menu of locally sourced seasonal foods.
Tagged:
Pearson's arms; Whitstable; vegan; vegetarian; all plant;