Shop Smart and Support Kent Businesses this Christmas
Christmas is just around the corner and though it may be a little different from Christmases past, it has never been more important to make it extra special, while keeping it stress-free with some online festive gift shopping.
Produced in Kent has compiled a Virtual Hamper of gorgeous gifts, stocking fillers, and entertaining essentials from across Kent. These can all be ordered online, delivered directly to your door, or sent straight to loved ones. From cocktails to craft beer, fine wines to festive fudge, there is something festive for every friend or family member.
Produced in Kent is a comprehensive, reliable, and exciting go-to resource for finding the best local food and drinks producers in Kent. It is a dynamic network of the best independent food and drinks entrepreneurs in the county, linking them with conscious consumers who are interested in supporting their shared ambition of a sustainable, healthy, and happy future for all. Produced in Kent has worked with its members to curate a delightful virtual hamper packed full of local products just perfect for gifting or enjoying this Christmas. Visit www.producedinkent.co.uk or follow Produced in Kent (PinK) on Instagram Twitter or Facebook.
All products are listed at the end of this blog with prices and weblinks.
Gorgeous Gifts
For the avid Christmas cocktail connoisseur, pop this Mulled Wine Kit from Nim's Fruit Crisps, in their stocking. With air-dried slices of orange, cinnamon, star anise, cranberry, and juniper, the delightful combination will enhance your mulled wine or gin cocktail this Christmas.
For the gin in their cocktail, gift them Maidstone Distillery's George Bishop London Dry Gin. This award-winning gin is a complex blend of warm Mediterranean orange with a delicate spice. Each bottle is finished by hand, giving an artisanal touch.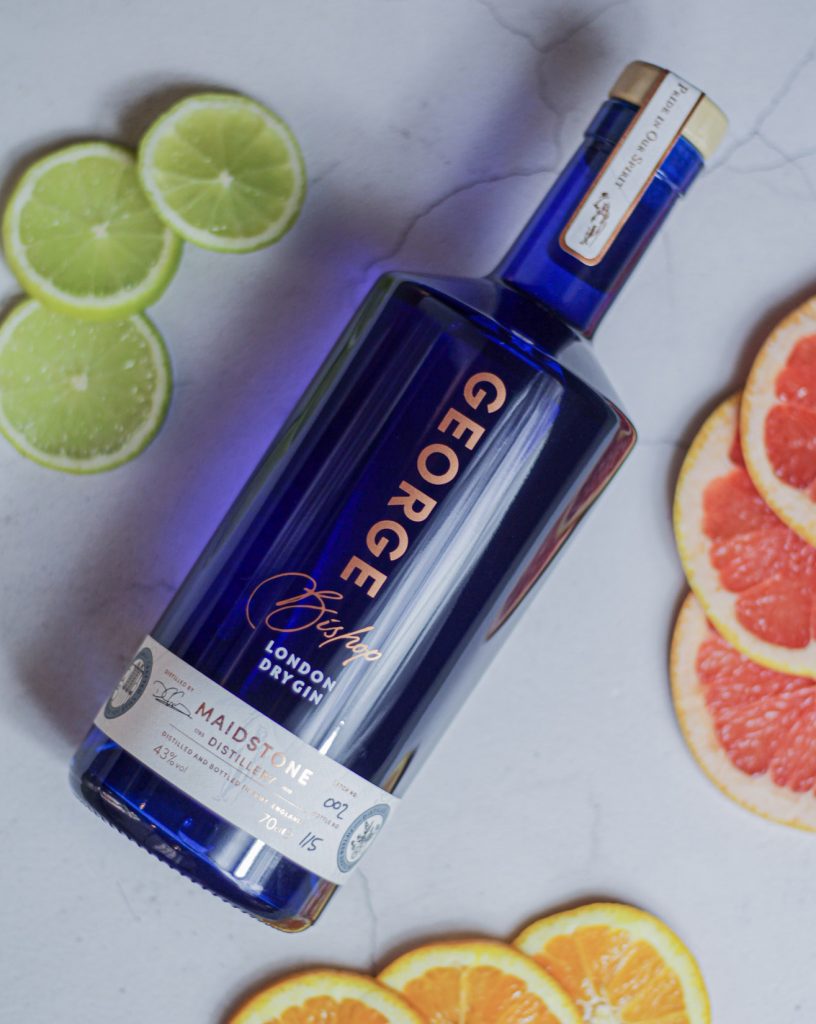 For the more adventurous gin drinkers, you will not find more festive flavours than this warming Winter Miniature Gin Collection from Anno Distillers. Give your secret Santa this delicious selection of award-winning handcrafted gins. Including 5cl bottles of festively spiced Anno Cranberry and Gin, Anno Sloe Gin, and Anno Orange and Honey Gin.
If beer is their bag why not gift Foundry Man's Gold, Flagship Golden Ale. Lovingly brewed with one of Foundry Man's favourite hops, Cascade, which gives citrusy spice and grapefruit character. Magnum hops are also used as they lend a low subtle bitterness without overshadowing the rest of the beer. Topped off with the finest English pale and crystal malts for biscuit and caramel flavours.
If relaxation is more their cup of tea, why not send a deliciously decadent pack of Real Earl Grey from Bergamia Tea-Winner of a Great Taste Award 2018 this is a beautifully fragrant black loose leaf tea with real bergamot and cornflowers. Pair that with the sleep-inducing scents from Castle Farm's Sleepy Scent range for maximum calm. Relax with the sleep-inducing scent of lavender lightly covering your pillow or your pulse points. Developed using the powerful properties of Kentish Hops and Lavender grown in the spectacular purple fields at Castle Farm.
Entertaining Essentials
Whether you are looking for fruit juices, wines, and spirits, or ingredients for your Christmas cooking, Kent has got you covered.
Try Sparkling Apple Juice from Biddenden it's a crisp, refreshing juice. The first of its kind, made using 100% pure apple juice with a light sparkle and no added water, concentrates or sugar. Consider the rather delicious Dallaway's Kentish Cherry Juice. 100% pure cherry juice made from circa. 3kgs of pressed cherries, and nothing else! It is packed with natural melatonin and antioxidants. For a glass of something special, we suggest the new vintage of Chapel Down's bestselling Bacchus white wine, England's answer to Sauvignon Blanc.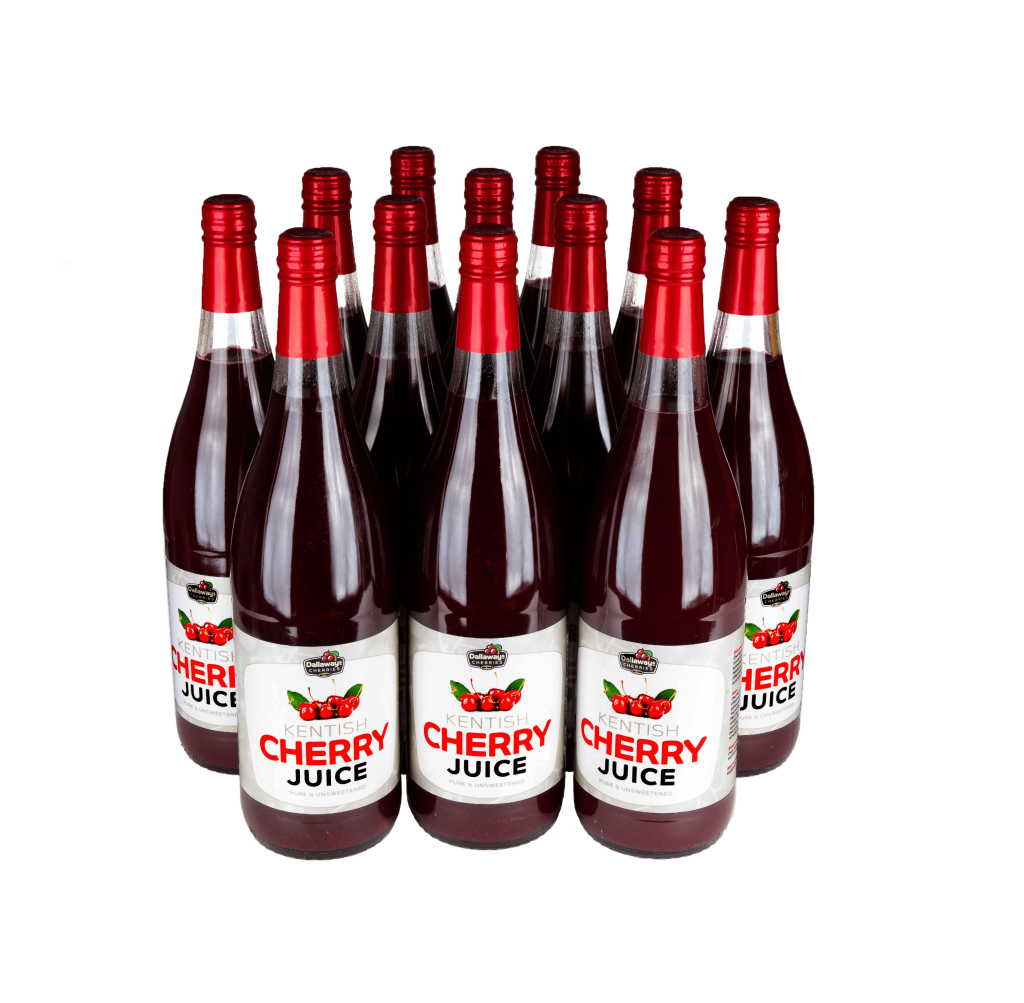 Or if your guests would rather a glass of red wine, try Meopham Vineyards 2018 Signature Red, a blend of premium grape varieties including Rondo, Regent, Triomphe d'Alsace and Léon Millot. This is a smooth and elegant red wine. If your guests are keen on cocktails, try Karl's Espresso Martini. An award-winning modern riff on the original using vodka, Sicilian Amaro, freshly roasted Arabica espresso and spiced vanilla syrup, expect Italian finesse with a weighty ABV. 
When it comes to dinner, don't forget the most important of table decoration Christmas Crackers. Filled with award-winning Luxury Festive Fudge from Fudge Kitchen, these crackers are sure to impress.
Christmas condiments are a must and what better to accompany your roast potatoes than the delicious Mixed Herb Vegan Mayo from A Little Bit Food Co. Egg-free and awarded two stars at the 2020 Great Taste Awards you're onto a perfect pairing.
For dessert, you could whip up a crumble using Morghew's Stoneground Wholemeal Flour that brings an earthy, nutty tone to savoury and sweet recipes. Pair this with Simply Ice Cream's Christmas Pudding flavour ice cream. Made with juicy chunks of the finest Christmas pudding that contains sherry, cider, winter spices, and rum- soaked raisins. This creamy and moreish Christmas Pudding ice cream is also a perfect alternative to the traditional festive desserts.
If traditional Christmas desserts are just your thing, why not order your Christmas Pudding from Macknade. Jam-packed with vine fruits & generously soaked in rum & brandy, Macknade's signature Christmas pudding is beautifully wrapped in gold foil for extra festive sparkle!
All of the products mentioned are listed below in order to make it easy for you to click on the link and order them today.
Nim's Mulled Wine Kit is priced at £2.25 and available to order here.
Maidstone Distillery's George Bishop London Dry Gin is priced at £39.00 for 70cl, £15.00 for 20cl or £5.00 for 5cl. Order online here.
Anno Winter Miniature set is priced at £16.50 order online here.
Bergamia Earl Grey Tea is priced from £4.50for a 50g pouch and available to order online here.
Castle Farm Sleep Range is priced from £8.95 and available to order here.
Foundry Man's Gold, Flagship Golden Ale priced at £21.99per case of 12, £13.99 for 6 or £10in beer gift packs. 500ml bottles Order online here.
Biddenden Sparkling Apple Juice is priced at £1.90for 250ml and available to order here.
Dallaway's Kentish Cherry Juice is priced at £7and available to order here.
Chapel Down's Bacchus is priced at £14.00 and available to order here.
Meopham Vineyard Signature Red is priced at £13.95 and available to order here.
Karl's Espresso Martini is priced at £25 and available to order online here.
Fudge Kitchen Crackers are priced from £3.50 also available in sets of two or six. Order here.
Mixed Herb Vegan Mayo is priced at £3.75 and available to order here.
Morghew's Stoneground Flour is priced at £3.75for 1.5kg and is available to order here. Sample size 500g.
Simply Ice cream's Christmas Pudding flavour is priced from £5.15 per pot of 500ml and is available to order here. Samples only available in parts of the South East on select days.
Macknade Christmas Pudding is priced at £7.75 for 450g and is available to order here.
Tagged:
Christmas
christmas gift
Christmas Shopping
Kent Gifts
produced in kent