Chase away the winter blues with EXALT
We have just discovered a new drinks range to hit the market. Although these guys aren't based in Kent they're just up the M2 in East London and available to buy online and well, we liked them, so we've included them in our winter wellness round up!
The team at EXALT consulted experts in health, fitness and wellness for the best ingredients to include to boost energy and happiness levels.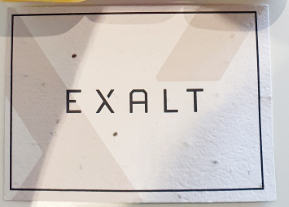 Chilled AF from the 'Life Support' pressed juice range – A refreshing raw fruit fix with a generous 15mg dose of CBD oil (known to boost serotonin our brains which makes us feel happy). For when you really need to take the edge off. Chill out, be happy and focus in!
Firestarter from the 'Life Support' pressed juice range – The ideal fix for that 4pm slump or as a pre-workout to get the brain and body happy and to daily boost it needs, with 150mg of natural caffeine. Blended with nutrient-packed black cherry and pomegranate. Caution, this one's powerful!
We tried these in our office and certainly it was a productive day! Whether that was due to the juices I'm not sure, but we all agreed that would try them again!
Order from the website www.exalt.co.uk