Love your leftovers with Produced in Kent's Monthly Tips from the Change One Thing Campaign
Every month Produced in Kent is taking a closer look at the different ways in which you can have a more sustainable attitude to food. This month, it is sharing helpful tips and advice on how to love your leftovers. 
If residents of Kent start loving their leftovers, we could dramatically reduce food wastage. We encourage you to be Vocal About Local and share the ways in which you give your leftovers some love on social media.
Floortje Hoette, Chief Executive of Produced in Kent, knows that people are more likely to change one thing at a time, which is why the organisation is challenging residents to Change One Thing in its latest campaign to help fight food waste and boost the local economy.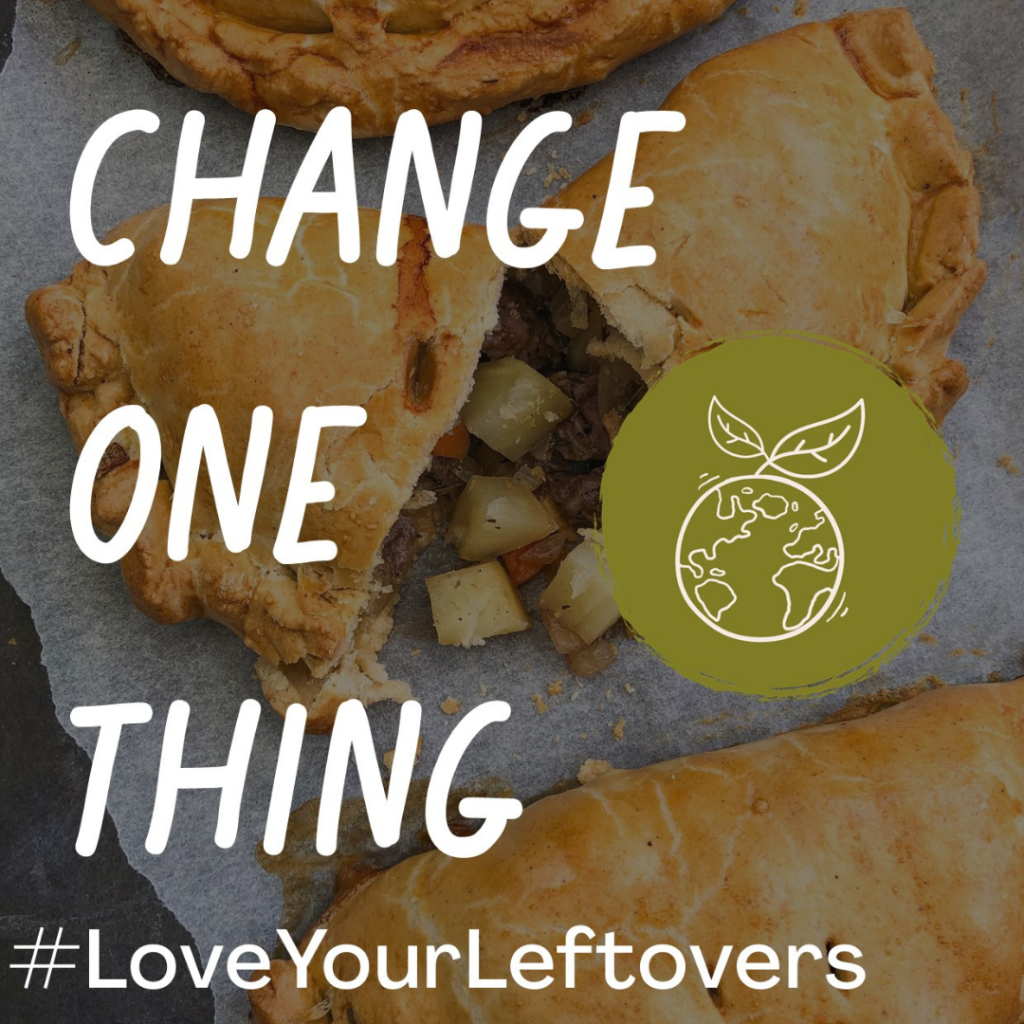 "This month we are asking everyone to adopt at least one of these handy tips in a bid to reduce food waste and love your leftovers. Share your tips online and with family members and together we will have an impact on those around us and word will spread."
Love your leftovers for Life with these top tips from Produced in Kent.
Plan your meals ahead of time, this will enable you to buy only what is necessary and reduce the amount of leftovers you'll create, thus reducing the need to get creative with your leftovers in the first place. Additionally, pre plan recipes to use with the leftovers you know you'll have. If you know you're going to cook too much pasta, could you use it in a salad or pasta bake the next day?  
Get Creative, there are many recipes calling out for your scraps including curries, stir fry's and pies. Why not throw all your leftover vegetables in a slow cooker, add some stock, herbs, pearl barley, and whip up some dumplings, eh voila, stew for supper!  
It's all about the flavour! The notion that leftovers are boring couldn't be further from the truth. Sizzle, fry and roast your leftovers in a variety of herbs and spices to give them a new lease of life. Wrap them in a tortilla and that's lunch sorted.  
Reinvent a classic! Revisit classic recipes such as bread and butter pudding utilising ingredients you already have spare as well as leftovers. Try using stale croissants or brioche for a lovely buttery taste.  
Love Your Leftovers and use the hashtag online too. #loveyourleftovers 
Produced in Kent is encouraging residents of the county to look at how they can change the way they use, handle and consume food. "Make a change, practise it ten times and that change becomes a habit, you don't even think about it anymore." continues Hoette.
There are simple changes that can be made that will have a much-needed positive input into the local independent food and drink industry and the environment. If we all begin to make gradual changes, these cumulative changes will have a greater impact on the planet.
Look out for next month's round-up which will be bursting at the seams with timeless tips that you can use in 2022 to Change One Thing, and don't forget to #Loveyourleftovers!