Paw-Secco at the Pearson's
Is your dog a beer drinker or would they prefer a little Pawsecco?
The Pearson's Arms is now serving a specially made dog-friendly (alcohol free) beer called Bottom-Sniffer for £4.50 and a "wine" called Paw-Secco for £5, both of which include a free treat. 
The Pearson's Arms, dubbed the most welcoming pub in Whitstable, is just a stone's throw from Whitstable's iconic seafront, which is ideal for a post-lunch or a pre-dinner scamper along the foreshore.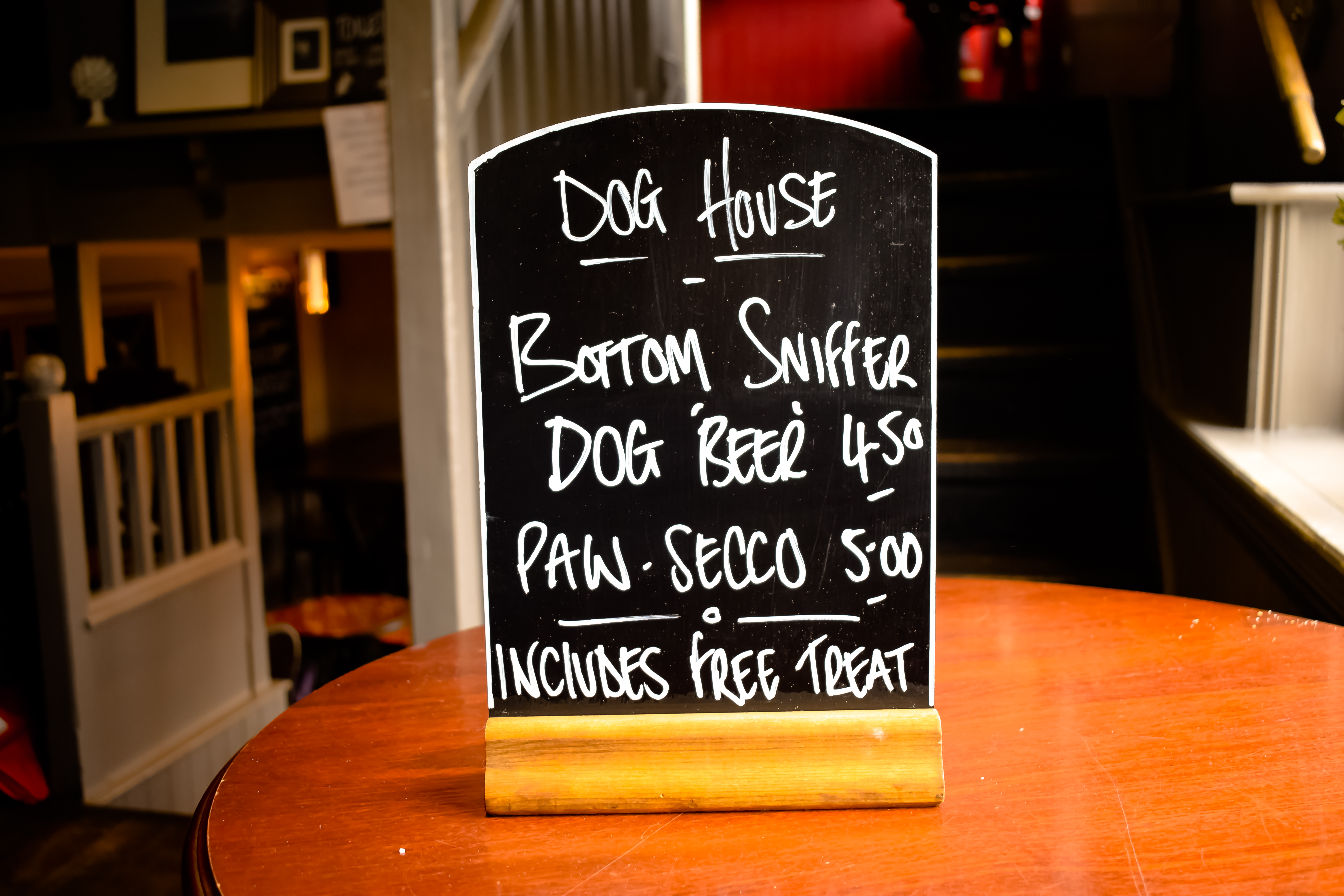 "So many of our locals and day-trippers are mad about their dogs and we've always made canine companions welcome in the bar and downstairs restaurant but we realised that there was more that we can do."  Jake Alder, the General Manager told Taste Kent Magazine.
"In addition to water bowls, we have developed a dog friendly beer and wine to choose from which is made from XYZ, as well as offering complementary crudities (dog biscuits) from the bar."
Cuddle up with your pooch in one of the cosy leather chairs and dine from the innovative menu, relax with friends or watch the sun go down.
Betty the Golden Retriever is a frequent visitor and is always made to feel right at home before she nods off in front of the fire.