A Moral Boost For Hospitality
Final Caring Customer Appeal Sees Thousands Of Kent Residents Pledge Support
Kent organisations pledge support to the county's struggling pubs, cafes and restaurants.
The third and final #CaringCustomer appeal, launched shortly after the start of the second national lockdown on 11th November as part of the Support Your Local campaign by Produced in Kent and campaign partner Visit Kent. The appeal saw thousands of Kent residents show their support for the struggling independent, bars cafes and restaurants in our county, with almost 3000 pledges signed to date.
The appeal urged customers to support their 'local' in any way they could – by ordering a take away, buying a gift voucher or making an advance booking – to help businesses get through another period of forced closures.
Four amazing prizes were offered to randomly chosen customers by The Pig at Bridge, The Ferry House in Harty, Maidstone Distillery, and The Bakehouse in Tonbridge, as a thank you for showing support and signing the pledge.
The lucky winners:
1st prize: A stay, dinner and breakfast at The Pig in Bridge (pictured): Robin Halligan from Greater London
2nd prize: 3-course meal at The Ferry House in Harty: Hazel Stubbs from Christchurch
3rd prize: A guided tour at the Maidstone Distillery: Sharon Russell from Worth
4th prize: Afternoon tea at The Bakehouse at 124 in Tonbridge: Elaine Hatcher from Tunbridge Wells
Whilst the Support Your Local campaign is coming to and end, Produced in Kent and Visit Kent will continue to champion the cause of  the wider hospitality sector, as well as the food and drink supply chain.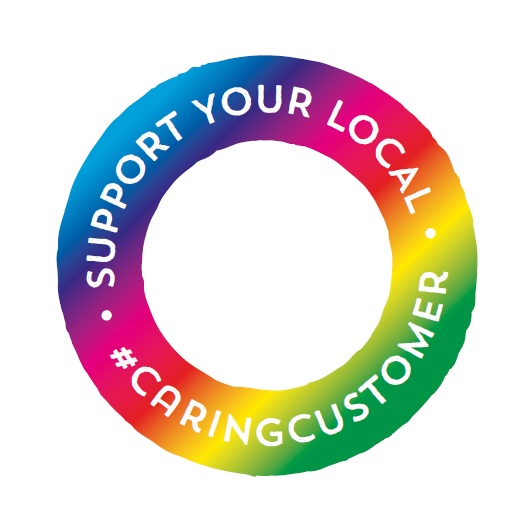 Pubs, cafes, restaurants, hotels and other food and drink attractions play a vital role in the rural economy, in maintaining the unique character of Kent, and in attracting visitors, businesses investors, students and new residents. The County cannot afford to see the sector diminished and continuing Government and customer support is therefore of utmost importance.
Produced in Kent and Visit Kent are grateful for the Government support given to the sector to date but urge Government to consider the following additional actions and measures:
Align Government operating cost grant support to support provided by other European Governments to compensate for losses incurred due to forced closures
Extend the Business rates Holiday until the end of Q3 in 2021
Commit to maintaining the reduced VAT for hospitality businesses
When preparing for a relaxation in social distancing regulations, view hospitality businesses as safe havens for customers rather than Covid hotspots and review trading restrictions accordingly
Produced in Kent and Visit Kent are calling on Kent residents to keep spending at their 'local' throughout the winter period and to show their support for the following local and national campaigns and petitions:
HelpKentBuyLocal and the #CaringCustomer pledge
Floortje Hoette – CE Produced in Kent Quote: The Kent hospitality sector is supported by a chain of local food and drink suppliers. If the hospitality sector falters, this will have severe implications for the entire local independent food and drink industry. Enhanced support is required for all businesses in, or dependent on trade with, the hospitality sector: our growers, producers and wholesalers. Without those businesses our economy suffers, our countryside suffers and visitors will stay away. With adequate support, however, the local food and drink industry will recover and be a driving force for innovation and sustainability.
Deirdre Wells OBE – CEO Visit Kent Quote : The Visitor Economy is worth over £4 billion to the Kent economy and supports over 80,000 jobs. Our businesses have worked hard to innovate and deliver a Covid-secure service to our visitors but find themselves, yet again, in the frontline of the restrictions. Whilst we recognise the need to safeguard public health, we urge the Government to provide enhanced support for Tier 3 businesses, in line with our that provided by our European competitors, to ensure that our vital industry can survive the Winter.
Tagged:
Caring Customer
Caring Customer Pledge
produced in kent
support your loal