26. Annual Pass to Brogdale Collections – Kentish Christmas Gift Guide
What do you get someone for Christmas that already has it all? Well, we have a suggestion! An annual pass to Brogdale could mean a year of fun for someone special.
As an Annual Pass holder they would be entitled to:
unlimited guided tours (in season) 
self-guided walks throughout the year
guided tractor trailer tours (May-September)
FREE entry to Brogdale's festival and events (listed below)
What's on Newsletter
50% off vehicle entry to Bedgbury Pinetum
FREE half term kids activity days
Pass holder only walks, talks and tastings.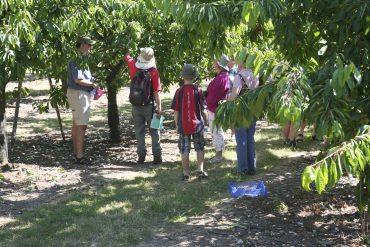 Festival & Events 2020
10,11,12 April Easter
18 & 19 April Hanami
21 June Strawberry Fair
19 July Cherry fair
9 August Plum Day
29,30 August Cider Festival
13 September Pear Day
17,18 October Apple Festival
6 December Christmas Craft Fair
Beastie Days, Wild Weather Days, Wildlife Days, Orchard Craft Days & Meet the Owls are not included