Sitting opposite a washed-up angling shop, Bayked has arrived in Herne Bay seemingly as a fearless pioneer from its well heeled neighbour Whitstable. A simple black fronted store and an old-fashioned delivery bike in the window quietly announce its artisan credentials.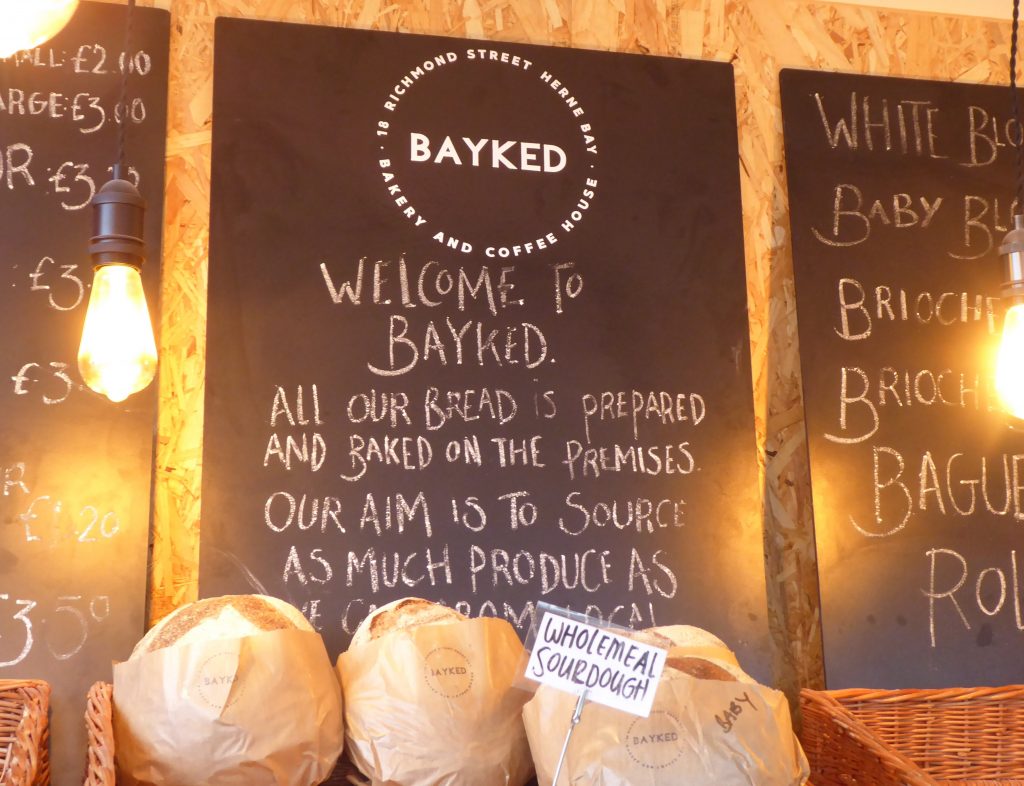 It's a family run affair, a flour dusted uncle Justin bakes tirelessly through the day in full sight of the shop, while his nieces Laura and Ellie serve a rapidly growing clientele of locals and day-trippers who make the short walk up from the beach. As an act of welcome kindness in these difficult days, Bayked is deemed an essential shop and continues to remain open. With the sea tipping from blue to grey and the wind recovering some of its bite, Bayked will add some much needed comfort to our newly sanctioned outdoor winter social life.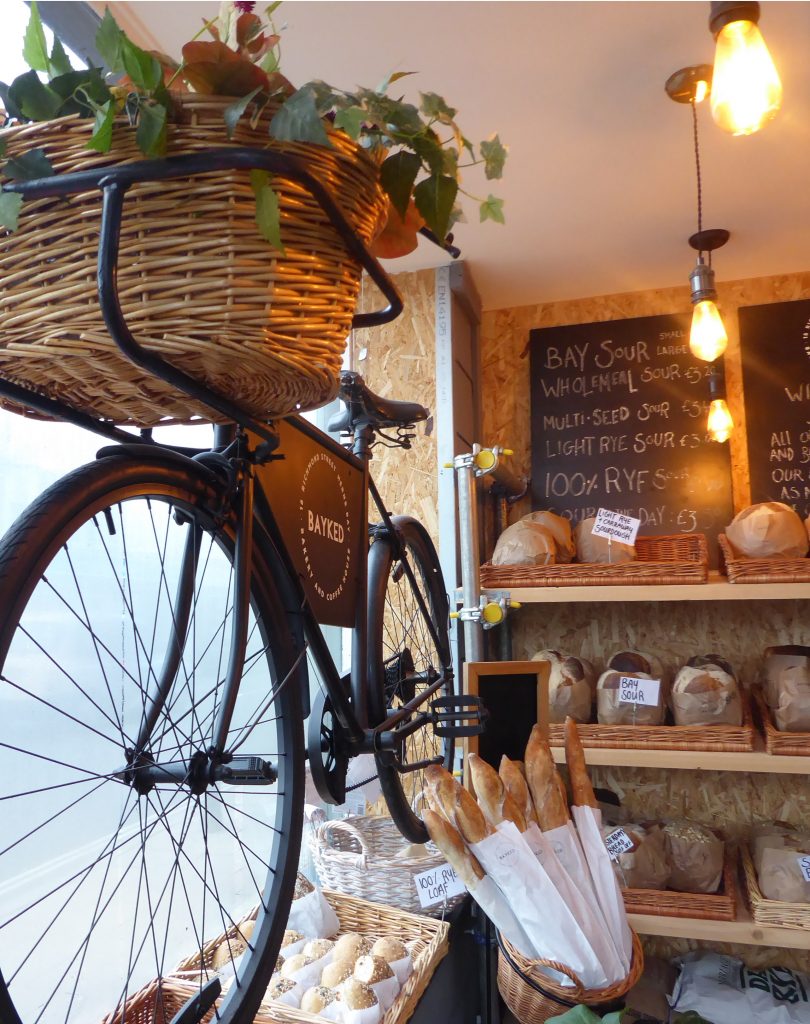 You may have to queue but your patience will be rewarded by a generous wall of freshly baked bread. The sourdoughs are beautifully fermented, airy pillows with that satisfying wholesome chewiness. They are joined by a changing cast of lightly sour ryes, fluffy white loaves and indulgently cake-like soda breads. A choice that argues against the need for just the one loaf of bread.
Too much bread though would rob your stomach of real estate for the pastries that draw you towards the counter. This weekend a festive inspired brioche with mincemeat tucked like a Christmas present below creme pattiserie and topped with a baked tangerine half, felt like a buttery festive cuddle. The plain old mince pie, very much take it or leave it for me, makes even less sense now.
The selection is ever changing and topical, the US election brought out a peanut butter, jelly and banana brioche that might have some wishing for a long drawn out legal process across the pond.
The regulars of cinnamon buns, brownies, fresh amaretti biscuits and biscotti all make perfect partners to their locally roasted Garage coffee.
With some regret I resisted a chocolate muffin topped with honeycomb. But life is full of regrets. And they will be open again at 8am on Monday.
Bayked
18 Richmond Street
Herne Bay
CT6 5LP
instagram: baykedhb
Open Mon – Sat
8am – 4pm
Tagged:
bakery
herne bay