We love Sankey's, the beautiful independent, family-run pub and restaurant group in Tunbridge Wells, Kent. From 1989, the Sankey family has owned and operated the flagship Seafood Kitchen & Bar on Mount Ephraim, adding a second sister site, The Old Fishmarket in The Pantiles, in 2013. Specialising in seafood and craft beers, the Mount Ephraim pub brings a relaxed, casual drinking and dining atmosphere to the top of town, while the exclusive Champagne and oyster bar at the bottom serves the very best British fish and shellfish, with a wide range of sparkling wines from around the world.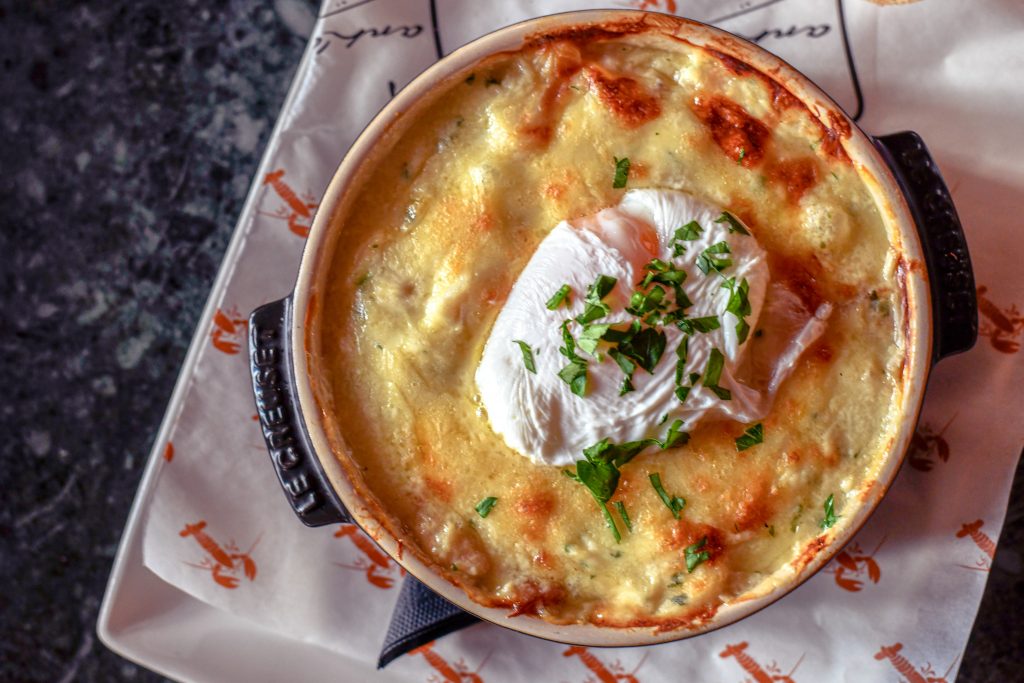 They shared this gorgeous recipe with Taste Kent:
Serves 4
Preparation time: 20 minutes
Cooking time: 10 minutes
Ingredients
500g skinned, pin-boned natural smoked haddock (Sankey's Fishmongers can prepare this for you; keep the skin)
1 pint full-fat milk
2 bay leaves
Sprig of thyme
1 tsp peppercorns
100g unsalted butter
100g plain flour
200g grated cheddar
4 small handfuls of spinach
Method
Gently poach the haddock and skin in the milk for about five minutes with the bay leaves, thyme, and peppercorns.
Make a roux by melting the butter in a pan, and adding the flour bit by bit to make a paste. Cook for about one minute on a low heat.
Strain the milk, and slowly add it to the roux to make a white sauce. Stir for around 5-10 minutes, or until you get a nice even thick sauce.
Add four handfuls of the grated cheese, stir in, and remove from the heat.
In a baking dish (or individual bowls), layer the spinach on the bottom, then add the haddock, before evenly pouring in the sauce. Coat with the remaining cheese, and brown under a hot grill.
If you wish, you can serve with a poached egg on top. You can also add other fish or prawns, which would be poached with the haddock.
Serve with nice crusty bread.