I don't need to tell you how pleased we were to get a table in opening week at Kent's hottest new venue, The PIG at Bridge Place. Just a few days after the star stuffed launch party, which attracted culinary legends like Mark Hix, Rick Stein, Gizzi Erskine, Angela Hartnett, Neil Borthwick and Kent's own Mark Sargent, as well as Pearl Lowe, Jack Guinness and Rose Dougall to name a few.
The PIG at Bridge Place is situated in an incredibly atmospheric 17th century manor house, just outside the little village of Bridge. The car park catwalk through a collection very shiny cars had us all dusting specs off our clothes and hoping no one noticed the rust bucket we'd arrived in.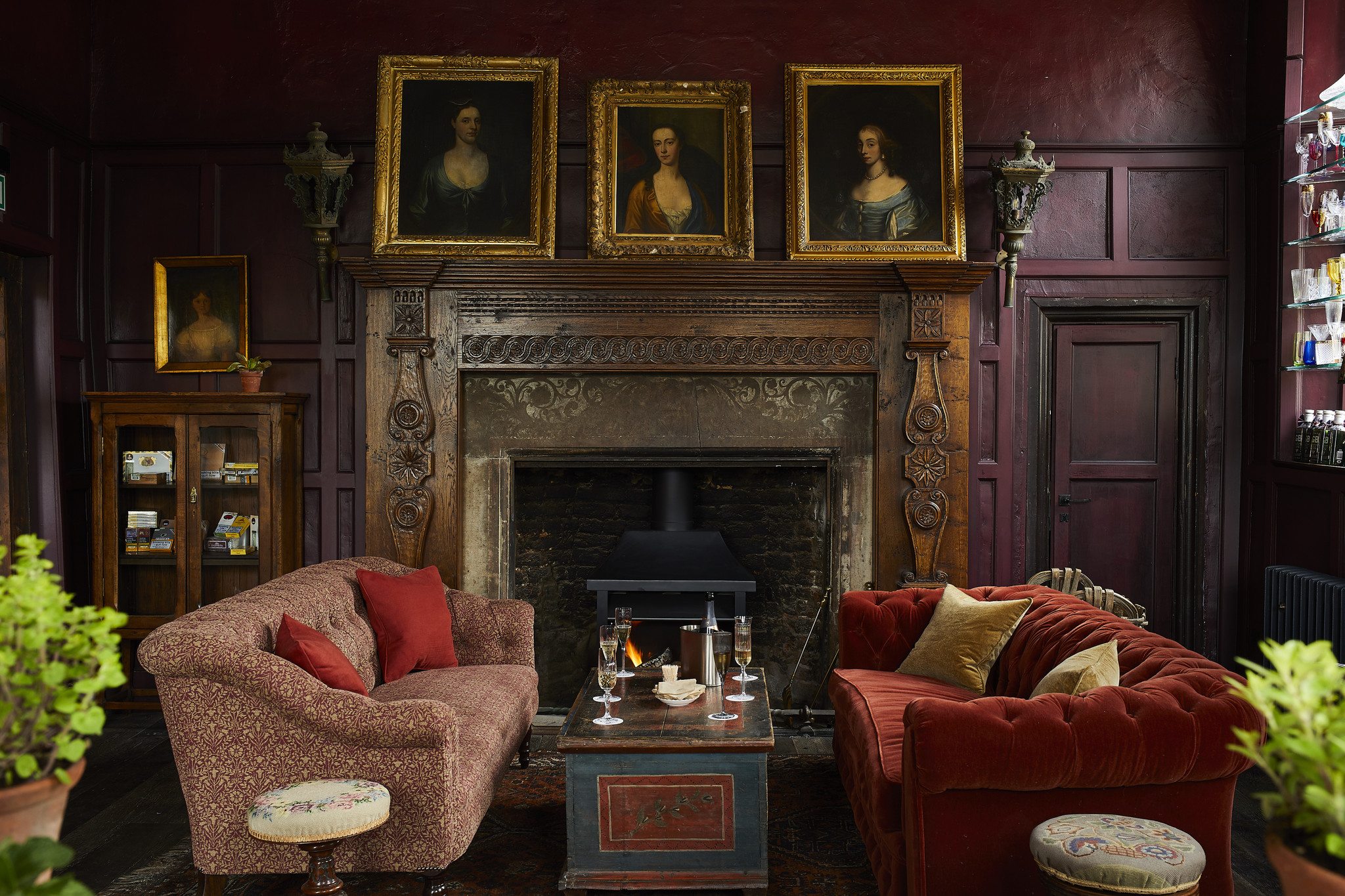 The impressive frontage gives way to the welcoming interior for which The PIG is so famed. "You're here now, just relax and enjoy the ride, you are in great hands" was not actually what the welcoming party at the front door said but it was certainly the impression. Within minutes we were expertly guided to where our friends were enjoying cocktails in the comfortable study come cocktail lounge adorned with awesome mis-match multi-coloured glass work casting a glittering opulence around us. Foragers Fizz please, and breathe, this place is really quite special.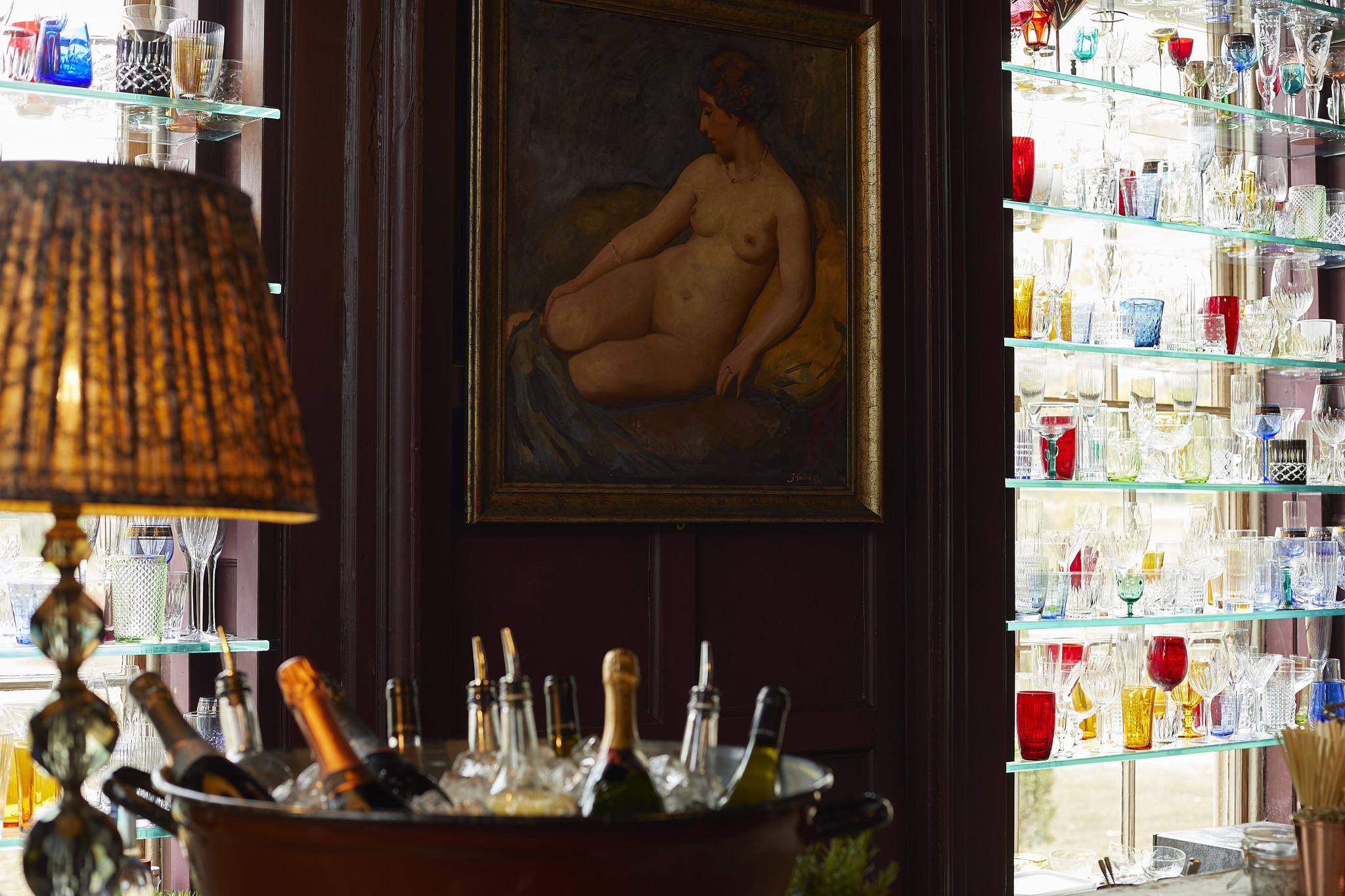 The experience never felt rushed or too busy, despite being fully booked, the whole building gently buzzed with atmosphere and whispered invitation to bon viveur. Moving from room to room you go down steps, along passageways, through heavy curtains and round corners, this is an old building packed with feeling and history, famed for hosting musical legends like Led Zeppelin and Pink Floyd. It hard to resist the urge to hunt for secret stairways, panelled rooms and endless nooks and crannies.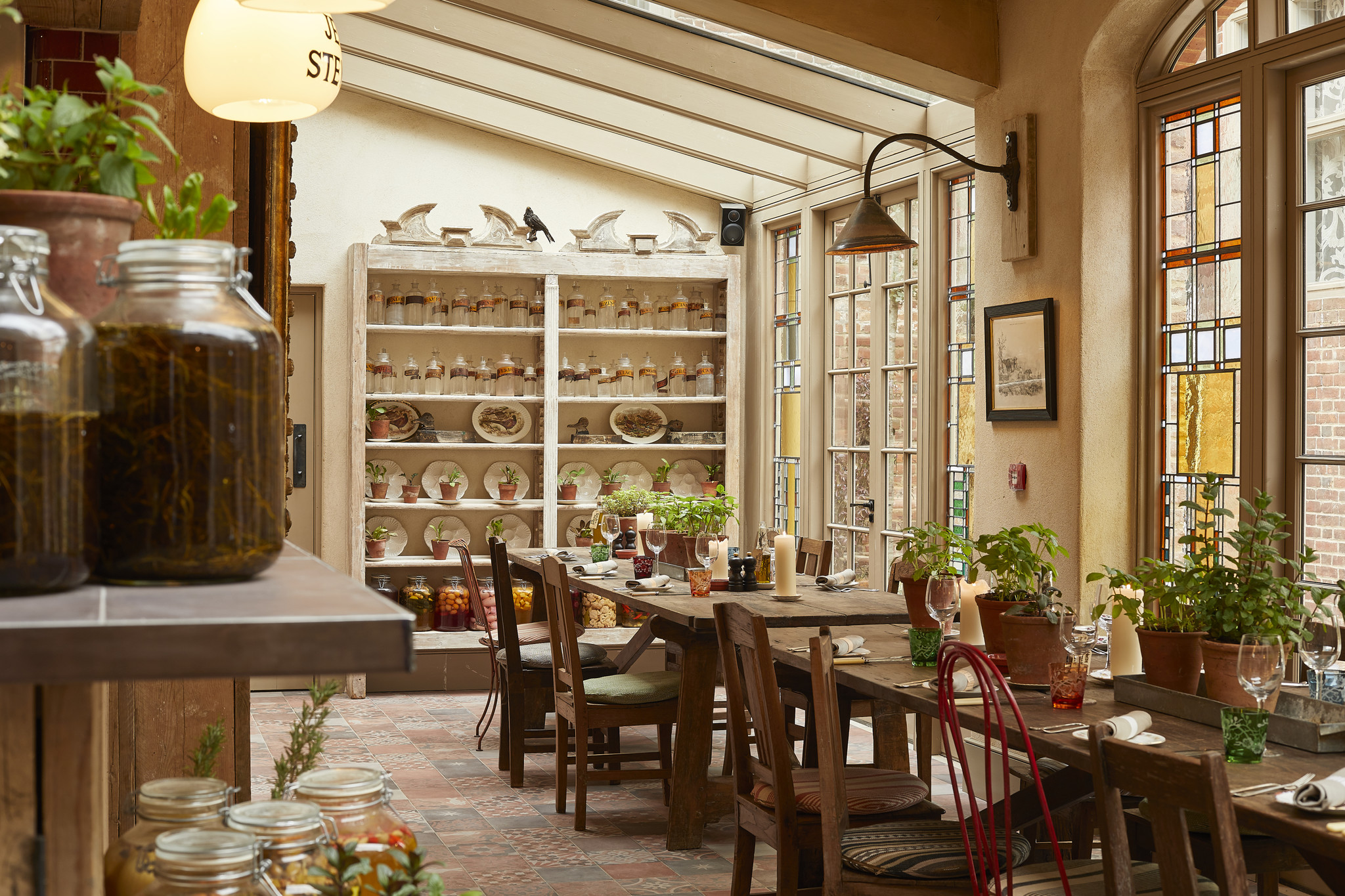 The restaurant sparkles with the reflection of the lights off hundreds of jars of pickled vegetables and stew fruits, its colourful and appetising. As with every other PIG, the kitchen garden and restaurant are the beating heart of the venue; anything that can't be supplied by the gardens will be sourced from Kent's best producers within a 25-mile radius of Bridge.
The 25-mile menu does exactly what you would expect with locality at its core. Rumours of a mushroom house, sights of the kitchen gardens and talk of a smokery all add to the excitement.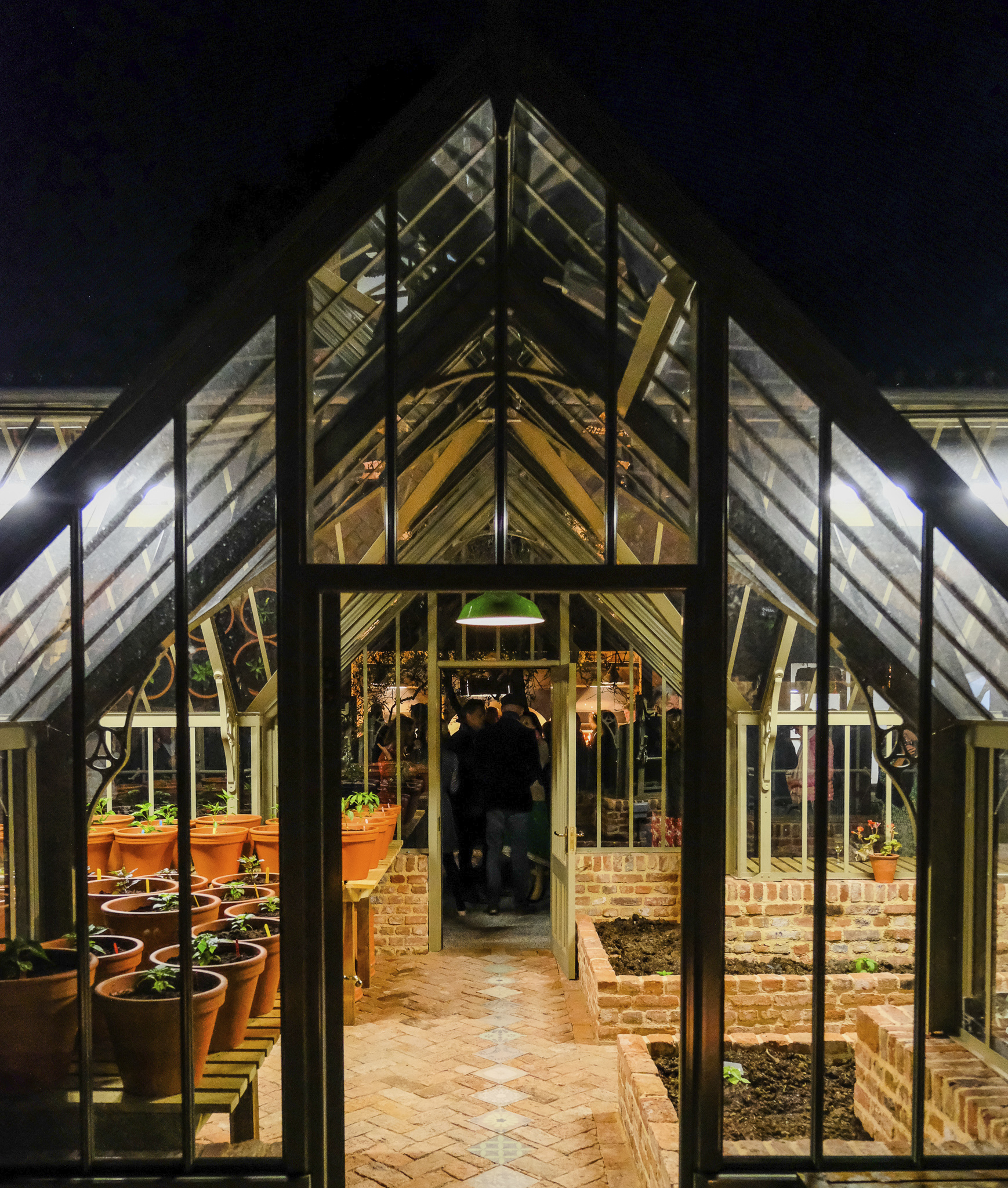 We tasted whitebait (fishy bits), humus (Garden bits), and honey roasted sausages (piggy bits) whilst we finished our cocktails. Then fantastic starters of beetroot and crab and locally cured meats were complimented by Orange Bacchus from Chapel Down. We followed our started with the Whole Sandwich Bay mackerel served with coriander, parsley and pickled fennel, we also tasted the Dover Sole which was superb.
The main house contains the restaurant, bar and cosy areas with seven bedrooms. Attached to the main building a new, carefully detailed Coach House contains a restaurant with open kitchen. Within The Coach House are 12 further bedrooms. Over the brook via a hand-crafted wooden bridge are seven fitting Hop Pickers' Huts created from reclaimed materials all dotted along a meandering wooden walkway. Each hut houses a double bedroom with cosy bathroom and wood-burning stove. Next to the kitchen garden is The Barn; a large upstairs/downstairs room with mezzanine bathroom and views across the garden. With a newly restored gate lodge offering two further dwellings, THE PIG-at Bridge Place has a total of 29 rooms.
Room rates start from £145 for a Cosy Room, a rate that continues to endorse The Pigs' offering of affordable luxury.
www.thepighotel.com 
Tagged:
celebrities
chapel down
kent
kent news
mark hix
mark sargeant
new openings
new restaurants
rick stein
The pig
The Pig at Bridge Place