Taste Kent Meets Tom Lloyd Jones
Taste Kent meets the owner of English Wine Adventures, Tom Lloyd Jones who tells us about Kent's burgeoning wine tourism scene, how our county's exciting terroir influences the wines we can produce and what to look forward to in the next few years.
Please tell us about English Wine Adventures and why you decided to set up the company.
English Wine Adventures was born out of a merging of two absolute passions of mine – wine and people. My wine adventure began many years ago with a 6 month stint working on one of Spain's oldest and most renowned wineries, Bodegas López de Heredia in Rioja. I fell in love with wine and everything that time spent in wine country has to offer.

Having spent the last four years working as an international tour leader, guiding groups of travellers across Latin America and Europe, when I felt the pull of home become too strong to resist and returned to the UK I was blown away by how far the local wine industry had come. All these incredible wines getting made here in England, and still almost no-one visiting the vineyards themselves. It's now my personal mission to change that!

A day spent drinking great wine in the company of friends, old and new, is one of life's true pleasures.
You've partnered with lots of vineyards, which ones are in Kent?
There are so many exciting wine producers in southern England right now that it proved too difficult to showcase only one region, but there's no doubt that the wineries of Kent are up there with the very best in the country.

We work closely with some of the county's most renowned wineries, including household names such as Chapel Down alongside award-winning producers Hush Heath and Gusbourne. All of these wineries have invested heavily in their tourist offering and are wonderful places to visit on a day trip.
Can you tell us what makes Kent's wine so interesting?
Where do I start! The climate and geology of Kent are perfect for making fantastic wine. Kent is one of the driest, sunniest counties in the UK and also has a mix of chalk, clay and sand bedrock, allowing for a range of grapes to be planted. There has been major investment in winemaking, with Kent now boasting the largest area under vine in the whole country.

Couple this with Kent's rich history as England's oldest county and the 'Garden of England,' with beautiful historic villages, the rolling hills of the North Downs and the High Weald and the spectacular coastline, and you have a wine tourism destination to rival the very best in the world!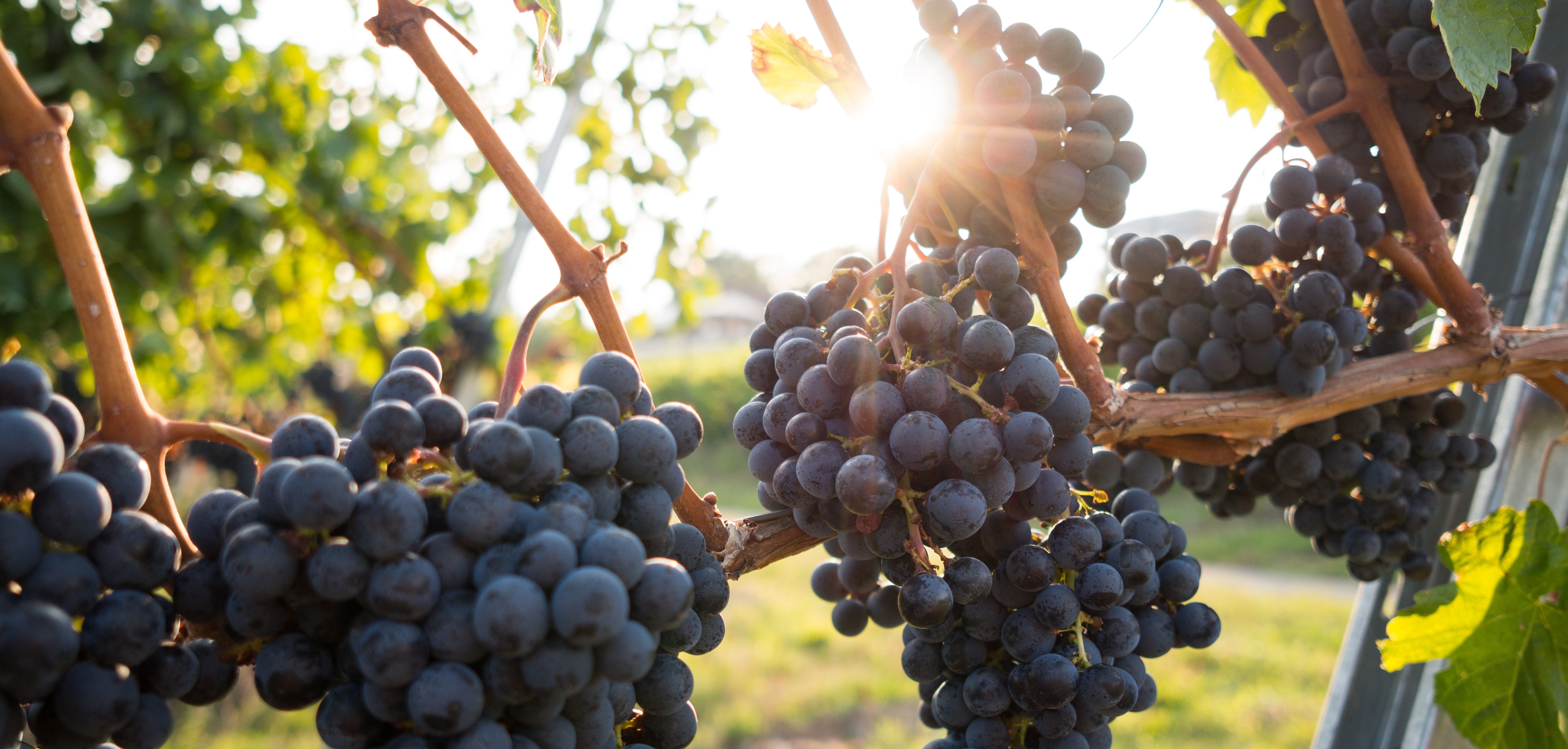 What can you tell us about how this early Spring weather will affect Kent's Wine industry?
Only time will tell, but the unseasonably early warm weather could well lead to budburst on the vines, signalling the start of the growing season.
Many of Kent's vine growers will have carried out extra pruning in an attempt to delay growth, and will currently be anxiously monitoring their plants, as any frost after budburst can kill the new shoots. We have to cross our fingers and hope that this is indeed the start of spring, and that there is no Beast from the East and sudden drop in temperature as there was last March, otherwise we could see the yield for this year's harvest decimated by a late frost.
What is your favourite wine(s)?
My time spent living and working in Rioja has definitely left me with a love of barrel-aged wine, both red and white, but I'm also a huge fan of Chardonnay and Pinot Noir, and can't wait to taste the wine from last year's harvest. I am convinced 2018 will be remembered as the year that English Chardonnay and Pinot Noir came of age.
What do you predict for the future of the Kent wine industry?
Things look extremely positive for the Kent wine industry. Our warming climate, the improved skills and knowledge of local winemakers, and an increasing awareness amongst the general public of just how good English wine can be, all point to the continued rapid growth of the industry.

Things are looking decidedly rosy in the Wine Garden of England!
For more information on Kent's Wine industry:
Tagged:
interview
kent
tom lloyd jones
wine