Taste Kent Meets Mark Harvey.
To celebrate English Wine Week, Taste Kent has been learning more about one of the county's leading producers of English wine, Chapel Down. We caught up with Managing Director, Mark Harvey earlier this week.
Please can you tell us a little bit about how long Chapel Down has been established and how the business first began?
What is now called Chapel Down started out as a contract wine-making operation in Sussex, re-titled itself 'English Wine Group' and hired our CEO Frazer Thompson in 2001 to lead the charge. The transformation he has led had been remarkable and we have now scaled to just shy of 1000 acres and we are selling world-class sparkling and still wines in premium shops, restaurants and bars across the UK and in capitals around the world.
What makes English wine so great, and how does Chapel Down ensure it remains the best British wine out there?
England has the ideal climatic conditions to produce the highest quality traditional method sparkling wines and still Chardonnay and Bacchus thrive too. At Chapel Down we talk about not just wanting to be the best but to be the only people that do what we do. We ensure that every product we release offers our customer something unique. We love winning converts by speaking with the 70,000 friends that come and visit us at the winery each year, the growing congregation on social media and of course our 1000s of shareholders which enjoy 1/3 off our wines and love spreading the word to their friends and family too!
How many bottles of wine does Chapel Down produce per year on average?
We routinely aim for a million bottles a year and in a year like 2018 we made well over two million bottles.
How has this year's weather affected your crop growth?
Mercifully we escaped the frosts in the spring and actually the development on our vineyards so far this year has been excellent. We are mid flowering as I type and the very warm and sunny weather this week is ideal. That said we have a way to go and we are not counting our grapes yet!
We have seen the launch of Gin, Vodka, Bacchus, Brandy and Brut, not to mention the Curious Brewery Beers and Ciders, what else can we expect to see from Chapel Down?
Our newest innovation, Sparkling Bacchus, has been a roaring success. Carbonated rather than traditional method, this is a fun wine that is meant to be drunk young and is just perfect for these glorious weeks of summer. It is available at £18 nationally in Majestic and Waitrose and is often promoted down to £12. It is an accessible and delicious entry point for many in to the world of English Wine.
What is your go-to glass of Chapel Down wine?
My go-to is Chapel Down Brut N-V. We are humbled that this is England's most popular sparkling wine and a cracking example of what this country does best – high quality fruit-forward traditional method fizz which, as our growing number of American fans might say, offers great bang for your buck!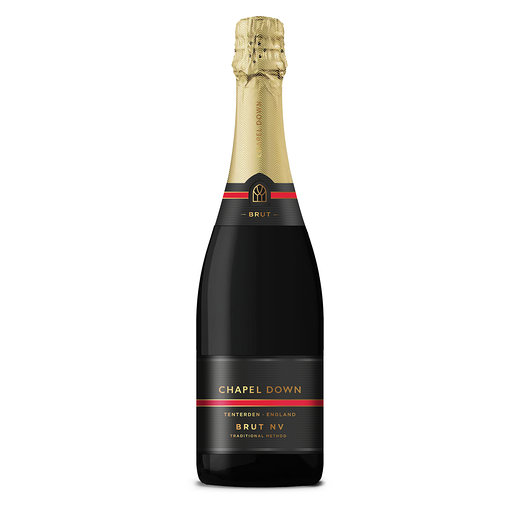 For more information on Chapel Down's product range, read the Father's Day gift guide published earlier this month. https://www.tastekent.co.uk/2020/06/17/last-minute-fathers-day-gifts-chapel-down-style/
Thank you to Mark for talking to us. Be sure to visit Chapel Down for a tour of the beautiful vineyard (and pick up a bottle or 12 in the visitor centre).
---