They Say Don't Change for Anyone; Produced in Kent Say Just Change One Thing
How customers think and behave towards shopping and sustainability is changing. Reverting to shopping locally for food during the height of the pandemic made people think more about where food comes from, how it is produced, and how its production impacts the environment. This has led not just to customers buying more local and sustainable products, but also to a changing attitude towards food itself.
Produced in Kent, the trade organisation that supports and promotes local independent food and drink businesses in the county is encouraging and supporting a more sustainable attitude to food by sharing helpful tips and advice on how to buy and eat smarter. There are simple changes that can be made which will have a much-needed positive impact on the local independent food and drink industry and the environment.
Floortje Hoette, Chief Executive of Produced in Kent, knows that most people are more likely to change one thing at a time, which is why the organisation is challenging residents to Change One Thing in its latest campaign to help fight food waste and boost the local economy.
"Produced in Kent wants residents of the county to look at how they can change the way they shop and the way they handle and consume food. Make a change, practise it ten times and that change becomes a habit, you don't even think about it anymore." comments Hoette.
It is through thousands of small changes that a bigger environmental impact will be seen. If everyone commits to Change One Thing this will hugely benefit the county, its beautiful countryside, and its residents."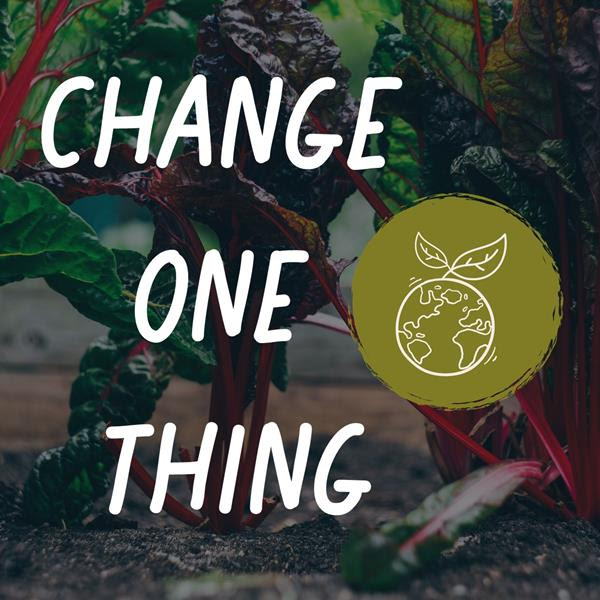 From February 2021 onwards Produced in Kent will take a closer look at the different ways in which you can change how you deal with food. If you were to change one thing, which area would you focus on?
Buy, eat, cook seasonal-By buying seasonal produce and adjusting your weekly meals to feature seasonal fruits and vegetables you'll find you could reduce your food bill. Because seasonal food generally has fewer food miles, its quality is usually better too!
Shop Local for Life – If residents of Kent spend £10 per week on local produce and products, we will put £415 million back into the local economy annually. Why not go to your local farm shop, or buy local gifts or flowers online, order your fruit and veg from the local greengrocers, or have your milk delivered from your local dairy. You help the local economy, keep people in jobs and help to preserve the countryside.
Buy and eat smarter- UK households waste 6.5 million tonnes of food every year of which 4.5 million tonnes are still edible. That is enough to fill 38 million wheelie bins![1] By buying only what you need, making sure to eat what is about to expire first and by cooking the right portions you can reduce this waste – and watch your waistline, too!
Love Your Leftovers– Did you know a family of four can save £60 a month simply by throwing less food away?[2] Strive to use all the food that you cook. Whether you warm it up and eat it the next day, freeze some or give some to a friend or neighbour (safely of course). Make sure you compost your food scraps or use the council food bin if you can't. Did you know you can add chopped apple skins to your pancake mix? If you do find yourself with food that will go to waste for whatever reason, why not try food sharing apps like Olio.
Spice up your life – take a trip around the world of flavours and different cuisines and read up on how people globally handle their food. Using local ingredients, you can still make dishes from around the world and there are lots of locally made sauces to help you get creative if you don't want to make a dish from scratch!
We all need food (and drink!) to survive. Let us give it the respect it deserves: a lot of time, hard work, and sacrifice have gone into producing it before it ends up on our table. It is in our power to buy more local and sustainable food, eat smarter, and waste less. You can start today by Changing One Thing – and don't forget to tell Produced in Kent about it on social media @ProducedinKent or via email.
Visit the Produced in Kent website to view its members and for more information.
Tagged:
Change One Thing
environmental
Kent Food and Drink
Kent shopping
produced in kent
support local
Sustainability
sustainable shopping