COPPER RIVET DISTILLERY ON TRACK WITH SOUTHEASTERN TRAINS
Copper Rivet Distillery from Chatham In Kent, which in 2020 temporarily converted a high percentage of its premium spirits production to creating hand sanitisers for the Emergency services, is on track to supply its Russells hand sanitiser to Southeastern Trains.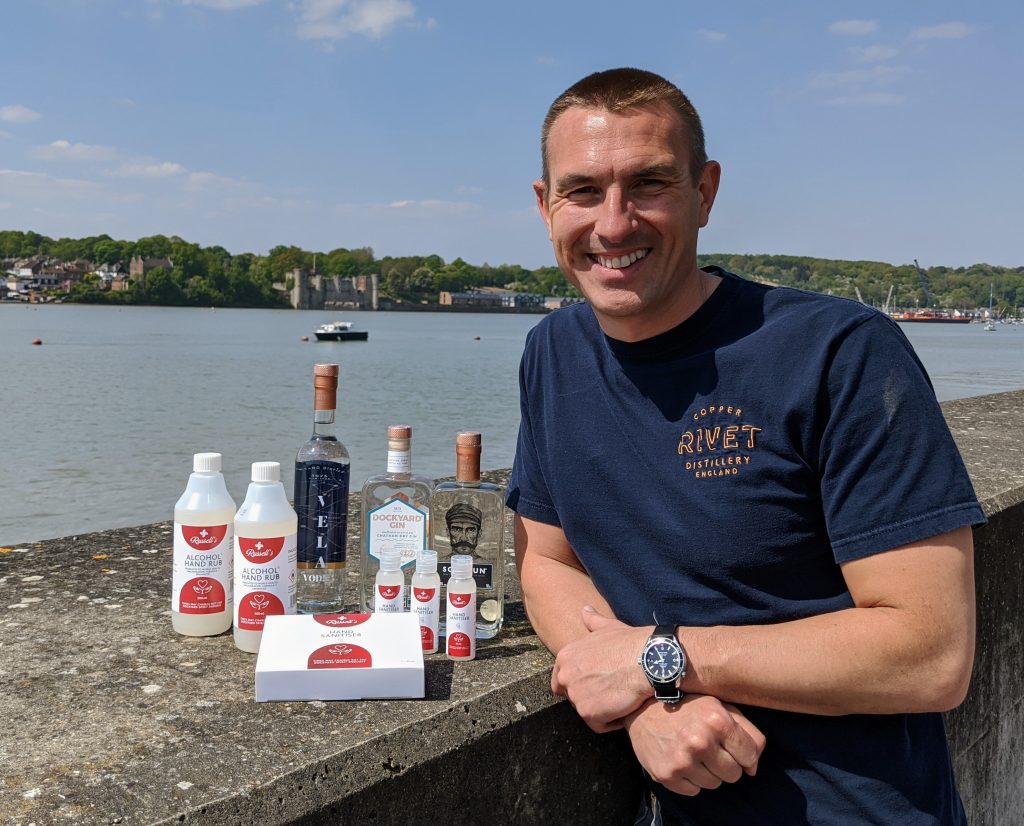 Co-founder Stephen Russell comments:
"There are so many gooey, sticky, and outrageously smelly hand sanitisers out there, and we decided to be different. Safety was to be paramount; but after that, we needed a recipe to deliver product quality and the enjoyment of our customers, as we do with our new Masthouse Whisky or Dockyard Gin.
"Just because you have to sanitise your hands, it doesn't mean it shouldn't be a pleasurable experience, both at the time and afterwards. So we decided to add expensive natural oils, which moisturise the skin like a lotion, and which have the alcohol needed to kill the virus. These are extra steps and ingredients which are added solely for the benefit of the customer.
Many of the team at Southeastern Railway know of our reputation for quality in spirits and saw the partnerships we formed in the emergency phase of the pandemic. So, they took an interest in our hand sanitiser and we're really pleased that they've chosen a local business, Russells, to keep the local community safe."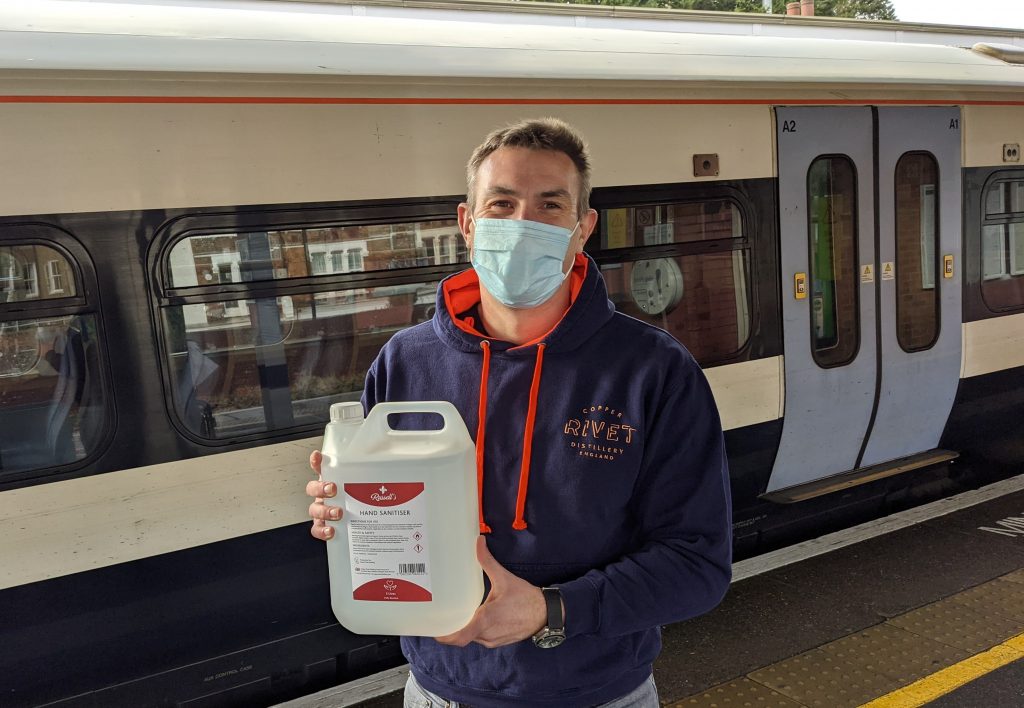 Tagged:
Copper Rivet Distillery
fight Covid 19
kent
kent news
Russells Hand Sanitiser
safety