Kent's Tastiest Soft Fruit Announced – plus a boost for new App to tackle food waste
The Taste of Kent Awards, organised by Produced in Kent, announced Kent's Tastiest Cherry, Raspberry & Strawberry at the National Cherry and Soft Fruit Show, held at Macknade Food Hall, Faversham, on Friday 23rd July
Judged on taste alone by both professionals from the industry and members of the public the winning varieties and growers for this year are:
Kent's Tastiest Cherry – Penny variety, grown by A C Hulme & Sons, Wingham
Kent's Tastiest Strawberry – Driscoll's Zara variety, grown by R C Boucher & Sons, Newlands Farm, Sittingbourne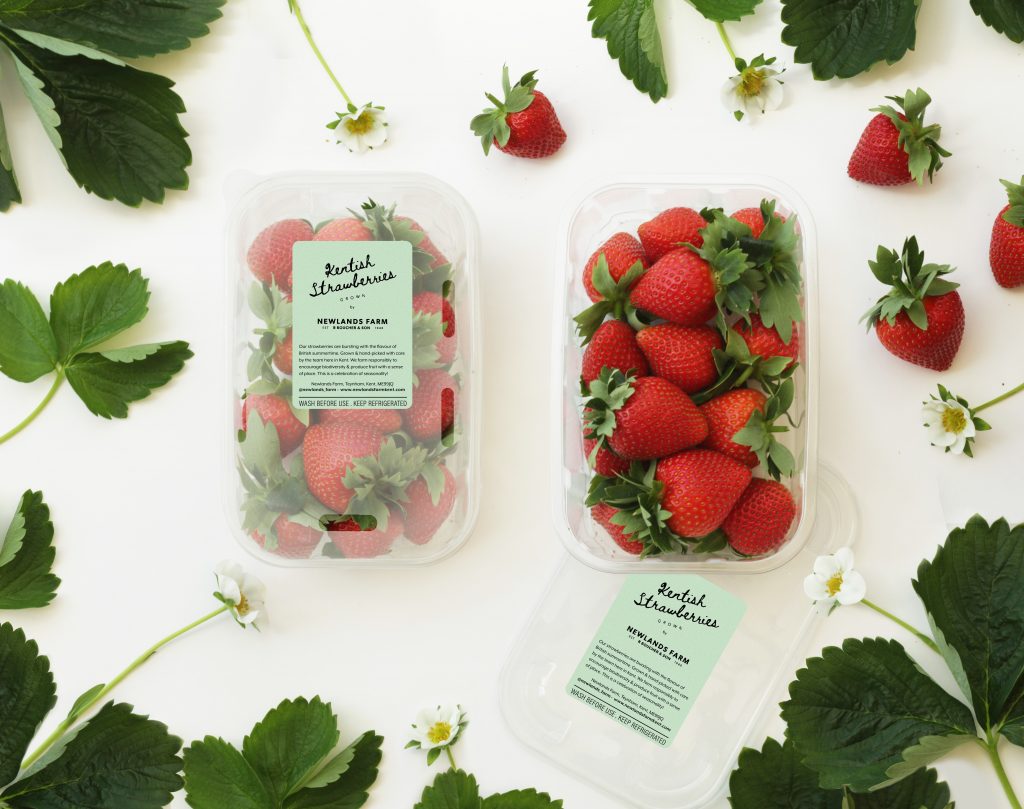 Kent's Tastiest Raspberry – Nobility variety, grown by John Myatt & Co, Mockbeggar Farm, Cliffe Woods.
Once judging had taken place, the fruit from all of the entries in the National Cherry & Soft Fruit Show was displayed for sale at Macknade's Faversham store, with 50% of the sale proceeds (over £800) going directly to support FoodLoop – an initiative which aims to reduce and reuse unnecessary food waste.
Finn Dunlop, Group Purchasing Manager at Macknade comments "The National Cherry & Soft Fruit Show presents an excellent opportunity at the peak of the season, for us to highlight not only the myriad of incredible fruits that can be produced in the UK but also to raise awareness with our community of the Food Loop initiative – a cause we passionately believe in."
Floortje Hoette at Produced in Kent comments, "We would like to congratulate this year's winners. All the displayed fruit looked fantastic and tasted delicious, so it was a difficult decision for the judges to make. Kent is renowned for producing excellent fruit and our awards aim to showcase the great tastes and flavours of Kent throughout the seasons. It is so important for Produced in Kent to ensure that Kent growers are highlighted through these awards as we continue to demonstrate Kent's fabulous fruit heritage."
The Taste of Kent Awards have been running since 2004 and are recognised as the outstanding annual showcase for Kent food and drink producers. The awards promote a wide range of categories and are open to all food and drink businesses across Kent. Public voting for the 2022 awards opens on 10th January 2022 until 28th February and will see thousands of members of the public voting for their favourites.
The awards demonstrate that more and more consumers are choosing to support local businesses buying Kent products and produce. If Kent residents spent just 10% of their weekly shopping budget buying something local from Kent, which is easily achievable, this can contribute more than £175M to the Kent economy. The winning growers will formally receive their award at the anticipated Taste of Kent event at the Houses of Parliament on Tuesday the 14th of September and will be once again celebrated during the Taste of Kent Awards Gala dinner, which takes place in May 2022.