Eat the Seasons with Produced in Kent's Monthly Tips from the Change One Thing Campaign
Every month Produced in Kent is taking a closer look at the different ways to adopt a more sustainable attitude to food and sharing tips to encourage residents of Kent to begin to change the way they shop, handle and consume food.  
This month the helpful tips are focused on how to eat the seasons. August is bursting at the seams with seasonal fruit and veg. From artichoke to aubergine, beetroot to broad beans, there really are enough seasonal offerings to fill the alphabet. 
Whether you've been growing your own courgettes, fennel, or garlic or you've been selecting the finest looking peas and potatoes at the local market, August is the best time to load up on produce and whip up a few seasonal dishes.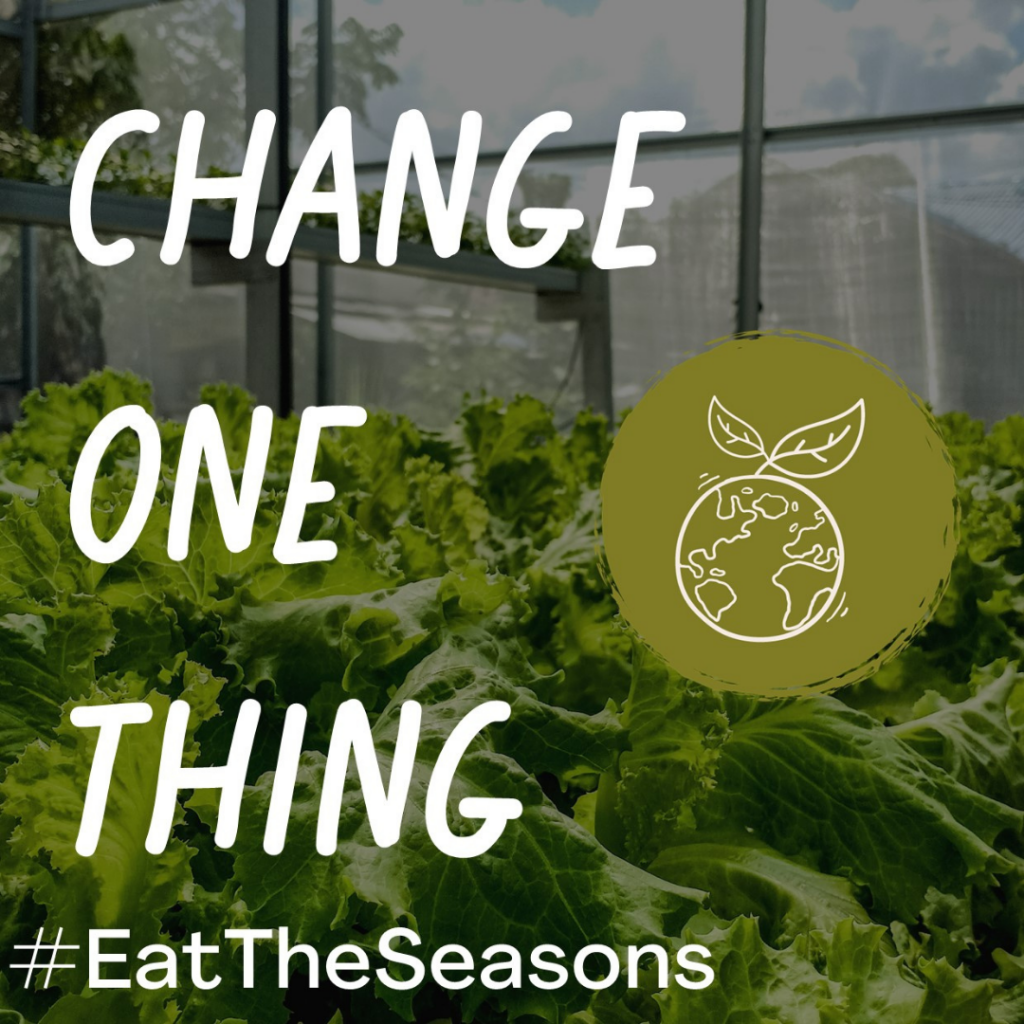 Floortje Hoette, Chief Executive of Produced in Kent, knows that people are more likely to change one thing at a time, which is why the organisation is challenging residents to Change One Thing in its year-long campaign to help fight food waste and boost the local economy. 
Eat the seasons with these top five tips from Produced in Kent 
Buy Local-Support the local economy by visiting nearby farmer's markets and weekly markets in your town. The greengrocers and fruit stalls will have the freshest produce and will be more likely to stock local produce than supermarkets. 
Eat Smart –Seasonal food is more nutritious and tastes better as it is fresher and has not travelled as far to get here. This also has a positive effect in helping to reduce the amount of Co2e used during deliveries. 
Think Sweet and Savoury– Use carrots and courgettes in cake recipes, they add great texture and sweetness and help use up those last few hiding in the fridge, thus reducing food waste. 
Grow Your Own-August sees a great range of herbs come into season. Why not plant some next year? If your garden space is limited, you can grow herbs in a window box and if you do so from seed, they last much longer than planting shop-bought herbs. Why not try planting basil, chives, mint, rosemary, and sage for a versatile selection. 
5 a Day-An easy way towards your 5 a day would be to whip up a summer pudding with seasonal August fruit. Why not try a tropical version using peach, plum, apricot, and cherry or a classic version using strawberries, blueberries, raspberries, and redcurrants? This is also a great way to use up stale bread. 
"Make a change, practise it ten times and that change becomes a habit, you don't even think about it anymore" comments Floortje. "By adopting one change a month over the course of the year, by the end of 2021, the positive effect residents of Kent will cumulatively have on the county will be huge."
These are simple changes that will have a much-needed positive impact on the local independent food and drink industry and the environment. By making small adjustments, these cumulative changes will have a greater impact on the planet. 
Look out for next month's Change One Thing article, Love Food Hate Waste.
Tagged:
Change One Thing
environment
food waste
make a change
producedinkent
reduce food waste
Shop local