Stefano Cuomo is Kent Life's Food & Drink Hero 2019
The Kent Life Food & Drink Awards 2019 has recognised Stefano Cuomo, Managing Director of Macknade, as the winner of its prestigious 'Food and Drink Hero' award.

This award recognises Stefano Cuomo as 'someone who has made a lasting contribution to the food and drink community'. As the sixth generation to run Macknade, Cuomo has proved himself to be an extremely dynamic managing director, positioning Macknade as an intrinsic part of the wider community and growing the business from a local farm shop to the leading independent lifestyle brand it is today.


It is what Cuomo has done behind the scenes for the Kent food community that put him ahead of the other finalists. Through Macknade, Cuomo has been busy championing the Macknade Trinity of customers, staff & suppliers, and showing how responsible business can benefit everyone. He has offered facilities to local food start-ups needing accredited premises to develop their own businesses and he been integral to driving change in consumer shopping habits, putting environmental considerations at the very heart of everything Macknade does. Through pop-ups, tasting events and continuous feedback, Macknade has provided a platform to champion and support small and growing producers, chefs and growers from across the county of Kent, and he is also an inspiration to a growing team of over 90 staff who work within Macknade.


With 2019 marking the 40th anniversary of Macknade, the news was well-received by the teams in both the Faversham and soon-to-be-open Ashford venues. For decades, this remarkable company has enthralled and inspired with its Kentish and Italian influences, consistently showcasing the finest-quality goods and excellent service throughout. A family-run farm since 1847, only to later transform into one of the region's leading food halls, Macknade is understandably proud of the vibrant, communal roots it has cultivated over the years.


Following the announcement, Stefano Cuomo said: "I am humbled to accept this award and am simply one small part of Macknade. It is my role to shout loudly for everyone Macknade represents – our team, our suppliers and of course our community and customers – all who believe in what we do and critically, in such a changing and divisive world, just how important top notch food & drink is in bringing people together. I am hugely proud of what we have achieved at Macknade over the past 40 years and I am excited for our next adventure in Ashford!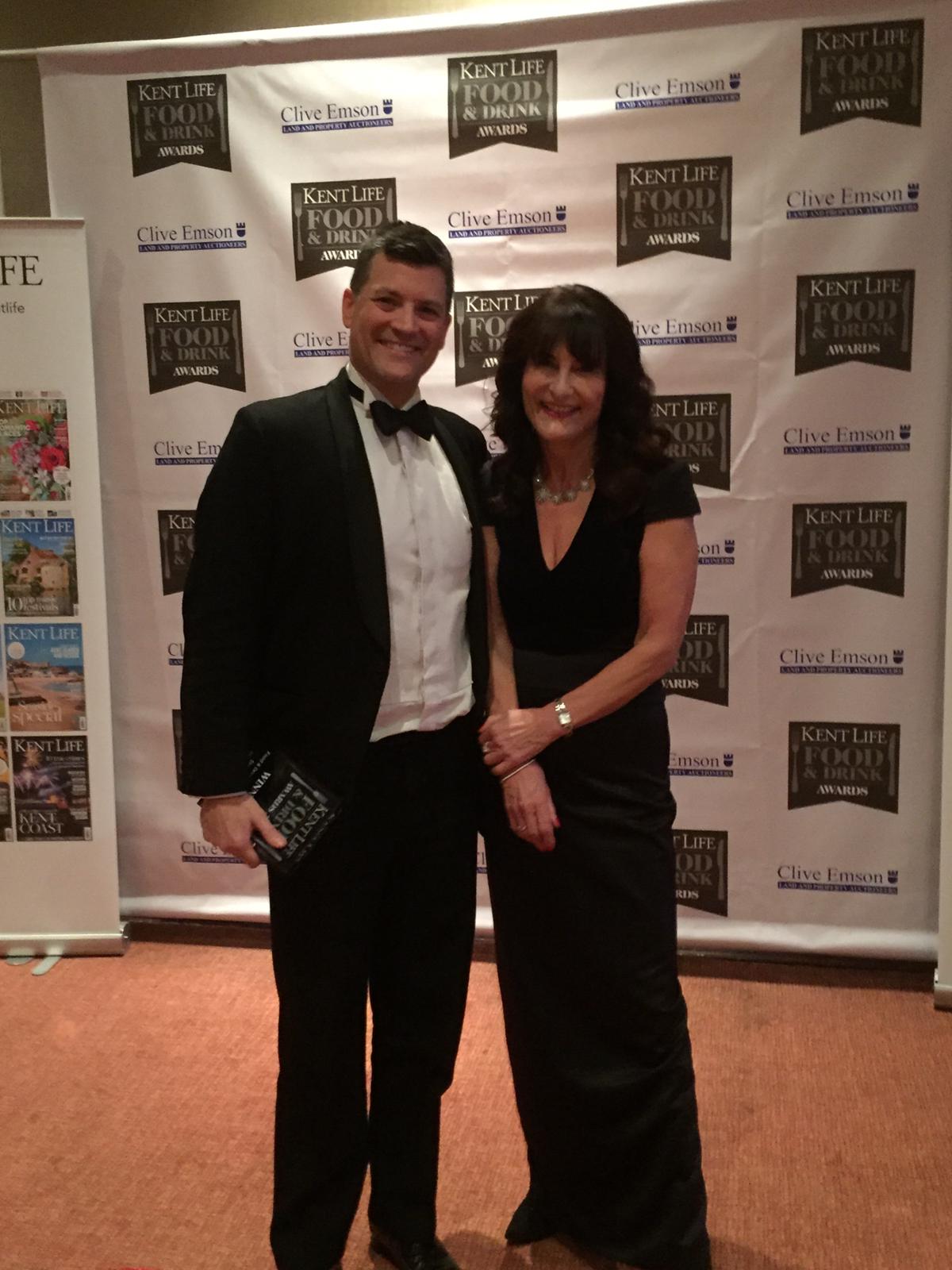 This year's awards ceremony took place at the Ashford International Hotel on November 28, bringing together dozens of outstanding local producers and suppliers, small farming businesses, chefs, restaurants, pubs and hoteliers. Each finalist was selected in acknowledgement of their lasting contribution to the regional food and drink community, as well as for their care and commitment to the countryside and the future of our local environment


Most recently, Macknade has broadened its horizons with a new food & drink hub in Ashford's Elwick Place, which is due to open imminently. Award recipient Stefano and his team plan to fill the 5,136 sq. ft space with an all-day dining experience, surrounded by familiar groceries and delicatessen counters. For now, however, receiving the Kent Life Food & Drink Hero distinction will undoubtedly provide a much-deserved boost to what has already been an excellent year for the company and, indeed, the entire local food and drink community.